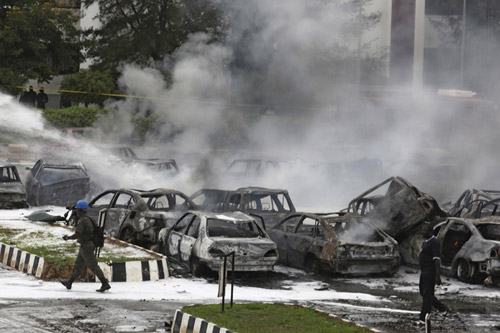 Nigerian security forces stopped a bomber on Monday who tried to ram a car packed with explosives through the gates of government house in the northern city of Kaduna, a government official said.
The bomber tried to flee and was shot in the legs, Reuben Buhari, spokesman for the governor, told Reuters. He said medical workers were treating him in police custody.
Islamist militant group Boko Haram has killed more than 250 people this year in bomb and gun attacks across the north of Africa's most populous nation. It mostly targets the police and other authority figures.
A soldier who witnessed the attempted strike, asking not to be named, told Reuters that the driver of the car was a government worker.
President Goodluck Jonathan has said Boko Haram has infiltrated parts of government and the security services.